Go Back
Carol DeLarue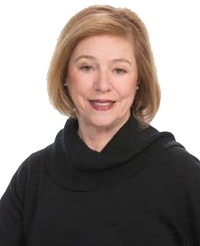 Carol attended USL (ULL), majoring in Choreographic Design. She continued her dance education, attending the Jazz Dance World Congress in Evanston, IL and learning from numerous dance masters throughout the United States. Mrs. DeLarue completed the three year Teachers Training School in Buffalo, NY and was presented the Janet Bachna Scholarship award. She is a member of Dance Masters of America, Louisiana Association of Dance Masters, Dixie Dance Masters and Dance Educators of America.
Carol has been a guest teacher for Dance Masters of America regional conventions in Detroit, New York and Ohio. In 1987, she choreographed the opening Miss Dance of America for Dance Masters of America's National Convention in New York City. She has had a total of six Miss Dances' of Louisiana, four Junior Miss Dances' and one Petite Miss Dance. Several of her students have been awarded scholarships to Joffrey School of Ballet in New York City and Gus Giordano Dance Centre in Chicago, IL.
Carol is the former owner and director of DeLarue Dance Centre.